The Stuff Page: Things that ended up tossed but that seem like they have another life ahead of them.

Click here to find out what this "Stuff Page" thing is all about
This is the permanent page for this item.
A pretty beat up cast iron bench with weird welded plates under the legs. We have friends who need something like this so we fixed it up. A few of the original pine planks were broken so we made some new ones out of scraps we had. New stainless hardware, some cleaning up and oiling and ready to go. Mouseover for the before and after.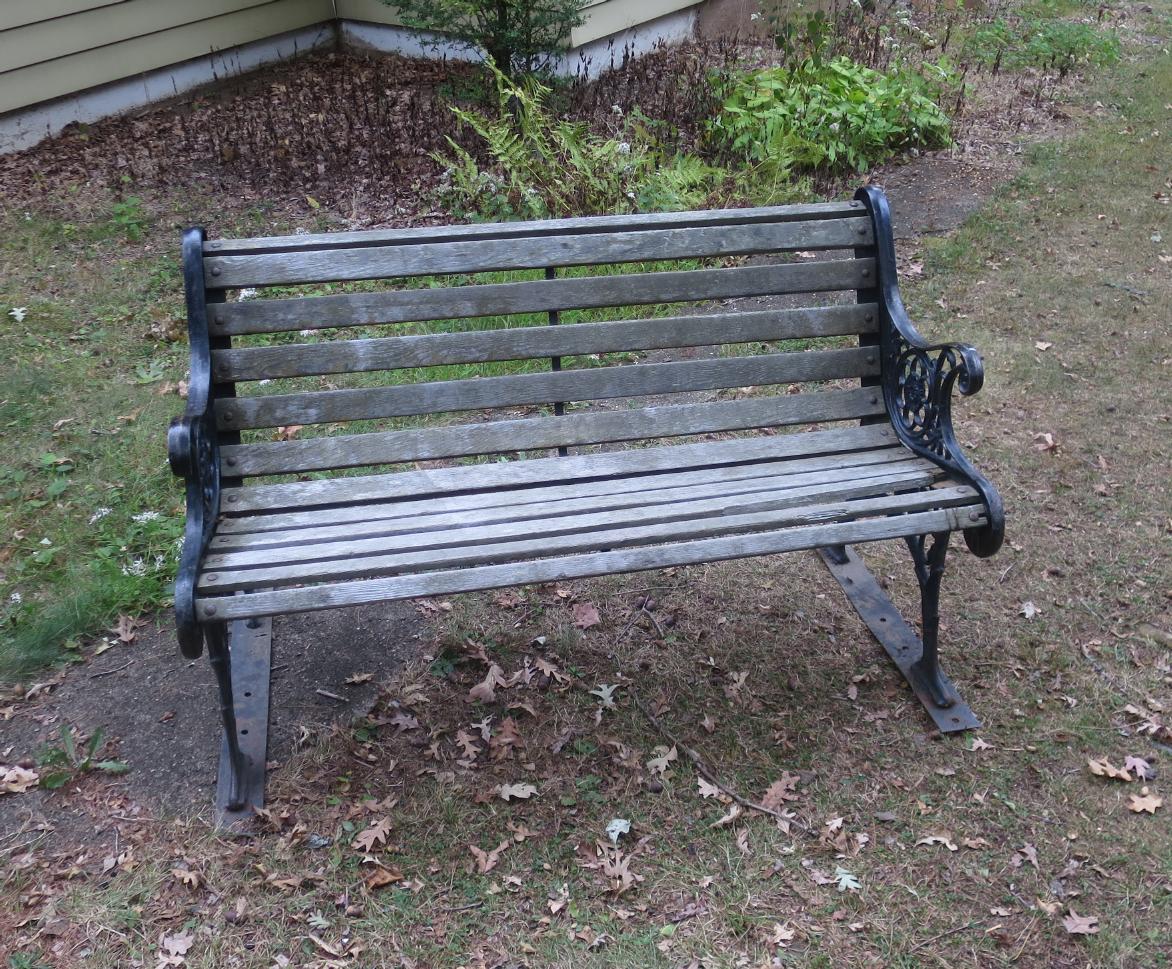 Somebody asked, so I will answer here. We drilled through the planks to mount the diagonal braces and center strip because previously there were short thick wood screws in there. For the reused planks, wood screws were not going to hold if just put back in. Far better to drill through and use some nice fender washers on number 10 stainless screws. That is why you see line of shiny bolt heads in the cleaned up pic.
For similar reasons we replaced the carriage bolts with button head cap screws. The old wood was probably not going to grab the square shoulders enough in the old holes, it is pretty soft pine, made softer by age and damaged a little by having play in the bench and the extraction of the old rusty carriage bolts.