The Stuff Page: Things that ended up tossed but that seem like they have another life ahead of them.

Click here to find out what this "Stuff Page" thing is all about
This is the permanent page for this item.
This nice Specialized mountain bike was presumably discarded due to two broken nipples on the rear wheel. The wheel was slightly out of true as a result. This, we presume led to it's being neglected, which led to the chain rusting and hence ultimate discard.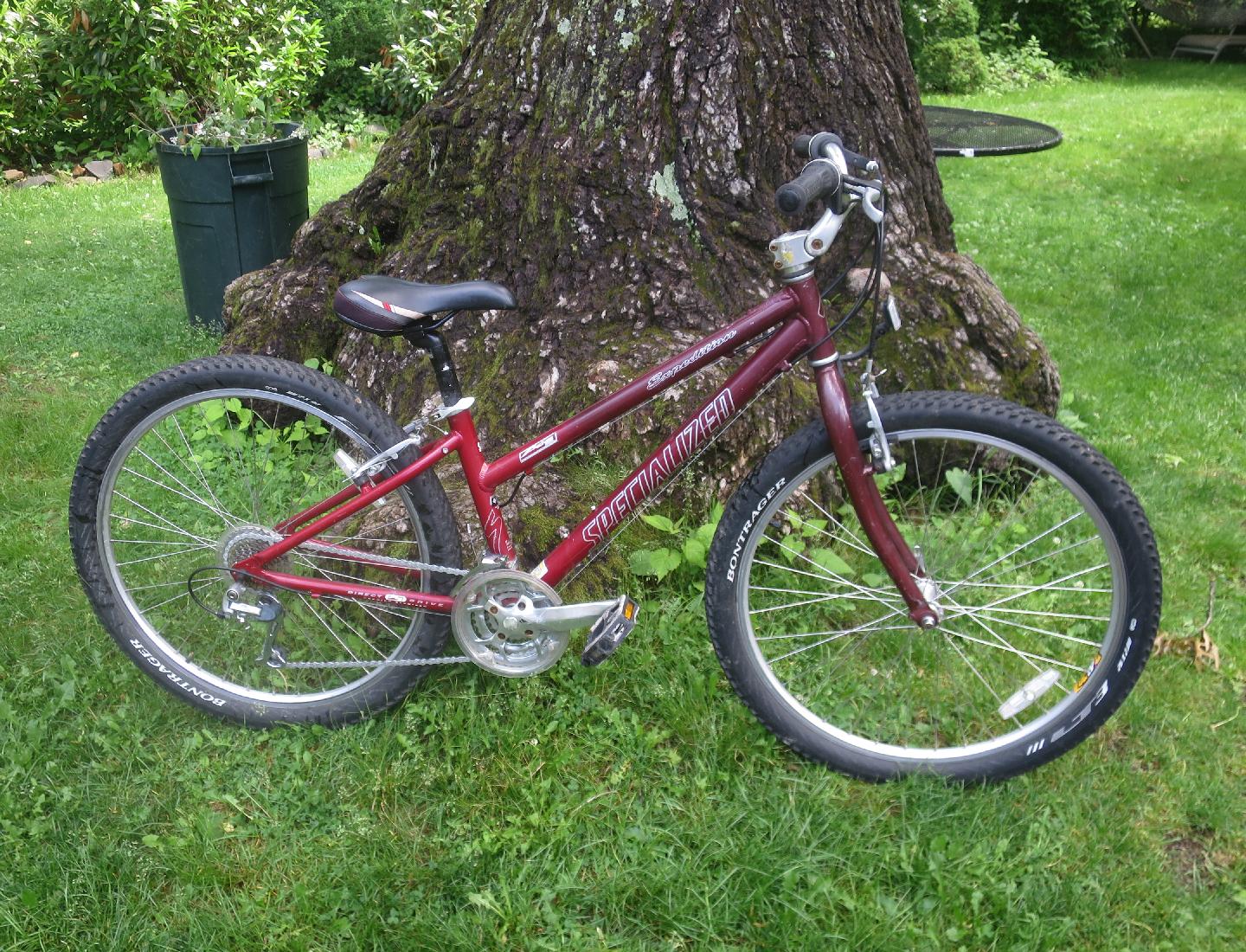 New nipples installed, new chain already on, just finishing it off with new grips and rear brake cable.