The Stuff Page: Things that ended up tossed but that seem like they have another life ahead of them.

Click here to find out what this "Stuff Page" thing is all about
This is the permanent page for this item.
What an interesting device. This Cub Cadet 528 SWE 10hp snowblower showed up in the back of the a pickup and the two discarders said it did not run and there was a problem with the oil. A quick pull test indicated it seems to turn over with the appropriate resistance at presumably appropriate times. We grabbed it.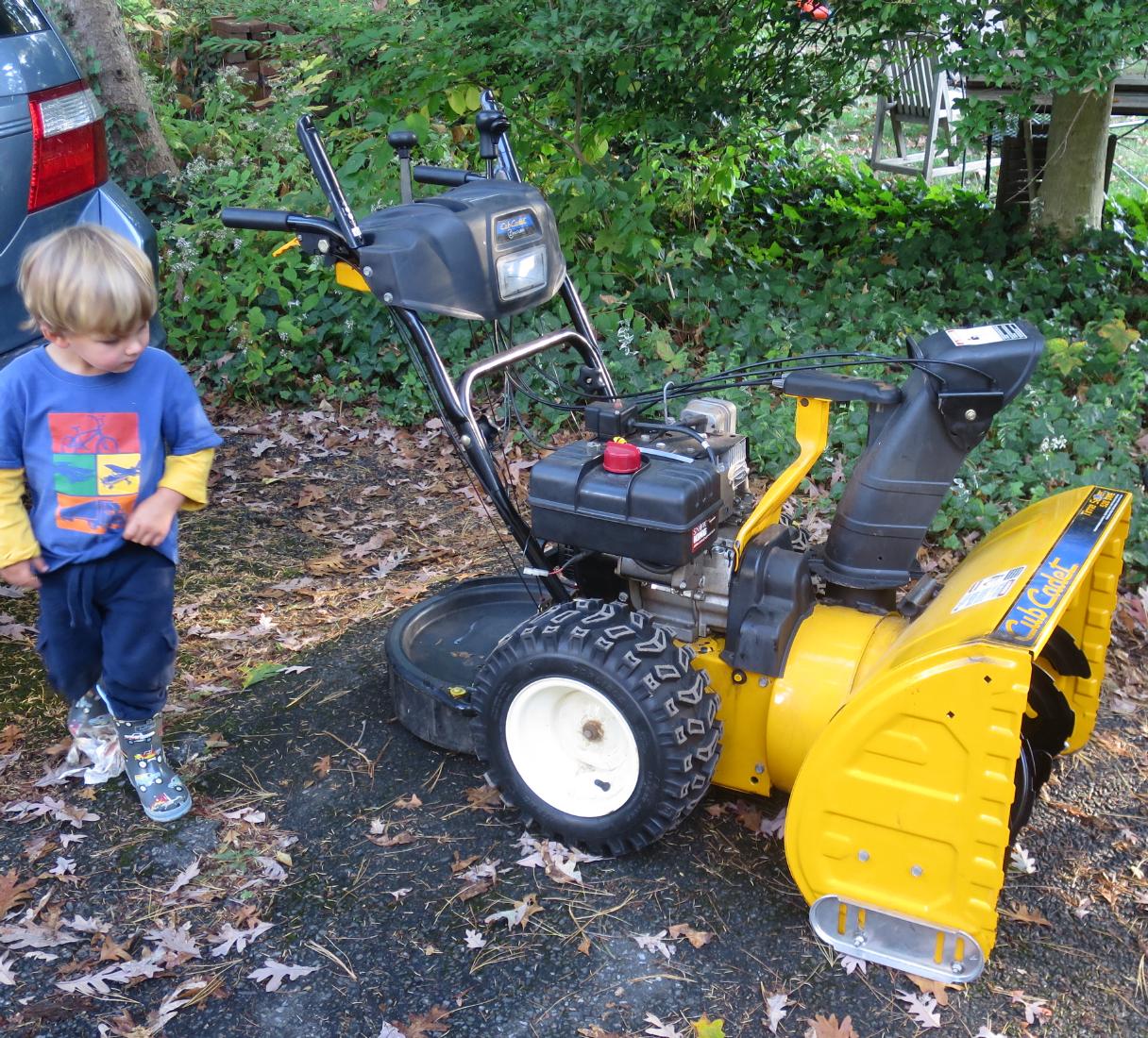 Update: Further inspection, oil level was way high. We dumped that and tossed the right amount of new oil in. Plug was dry, no fouling. Fuel in the tank, nothing really seems wrong. Started first pull once we figured out the safety key triggering mechanism, which was a little dismembered by some previous half assed attempt to diagnose things.
Runs all funny though and the throttle is a bit weird so tuneup required and we are fine with that.