The Stuff Page: Things that ended up tossed but that seem like they have another life ahead of them.

Click here to find out what this "Stuff Page" thing is all about
This is the permanent page for this item.
This bike showed up as a hashed up fixie conversion. Salient points included:
No brakes.
Stupid hipster drop bars.
Fixed gear on a dedicated hub (i.e. not seemingly possibly to make it just single speed).
Bent up and broken single speed chain.
Bald rear tire.
No pedals.
Single front chainring.
Front quick release cranked down by turning the lever side, not by using the lever.
Weird non-matching chunky forks with threadless steerer.
The frame is a pretty nice thing so I found a possible owner for it.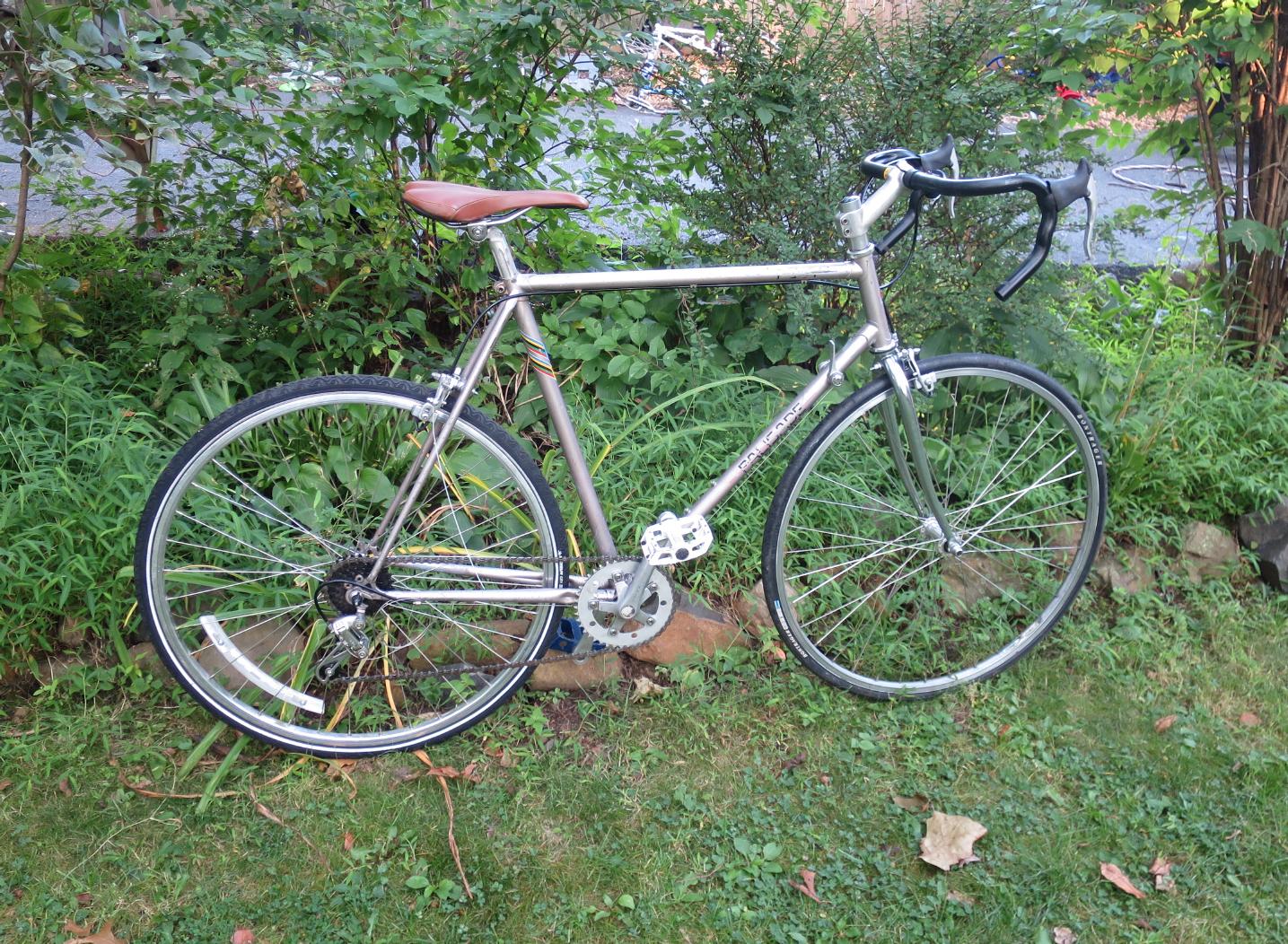 It needed a bunch of stuff to get it in the state seen above. Specifically
Cool old adjustable centering Dia Compe 500 brakes with later hooded aero levers.
Modern alu bars.
A couple of non-matching BMX pedals.
Shimano 600 derailleur.
Special frankenchain pieced together from some leftover bits of chain I had.
Random 6-speed rear wheel, new old stock, with nice Michelin tyre.
Some cleanliness.
It is now a great ride, really quick and agile. Maybe too nice. If the prospective new owner likes it I will finish off things like bar tape and other bits and pieces.