The Stuff Page: Things that ended up tossed but that seem like they have another life ahead of them.

Click here to find out what this "Stuff Page" thing is all about
This is the permanent page for this item.
A selection of devices purporting to be effective at transporting two children at once. First a Schwinn double jogger with missing front wheel. We will almost certainly be able to fix that problem in short order and render it functional again.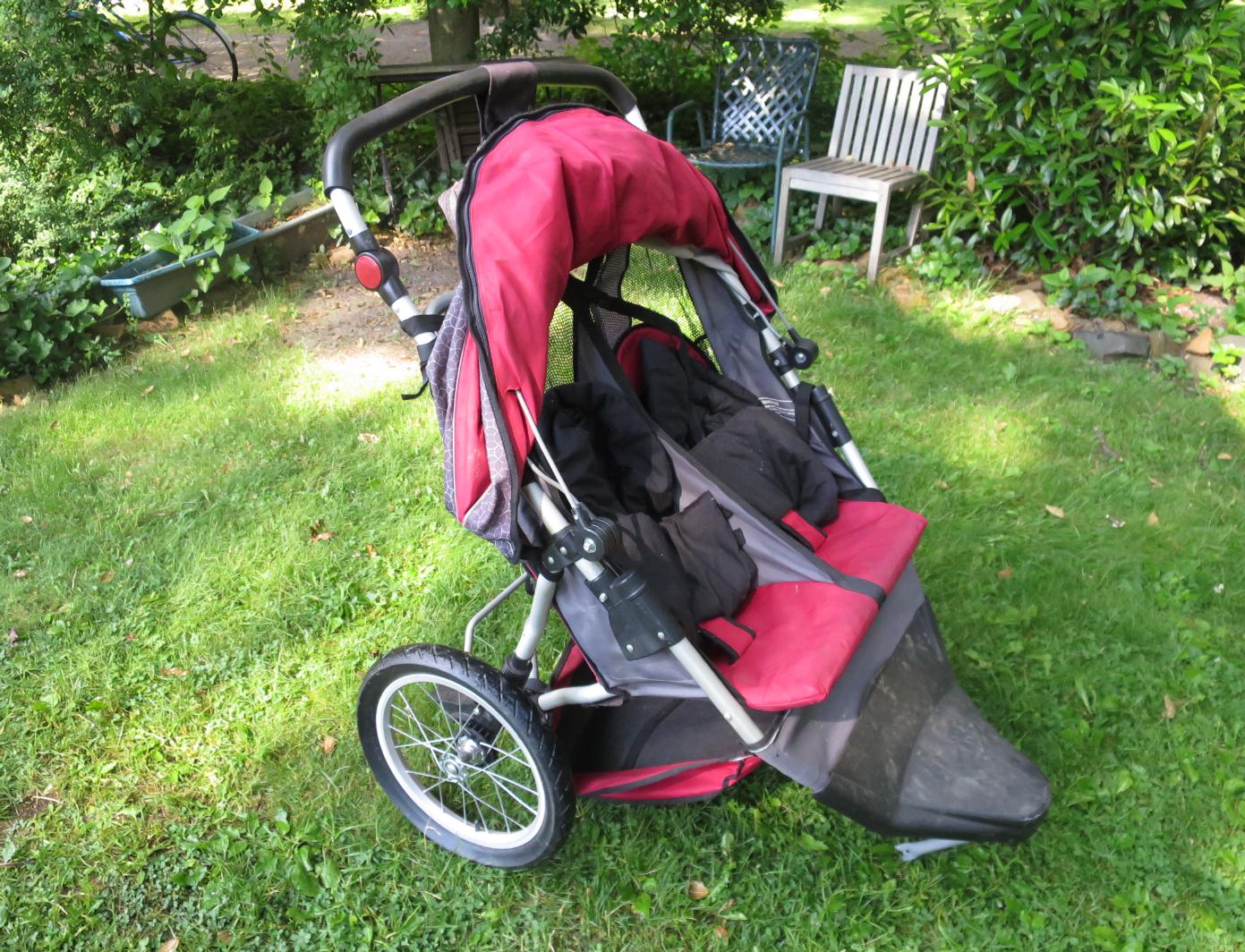 Also a Babytrend double snap-and-go stroller frame thingy. A useful item in these times of increased infertility treatments.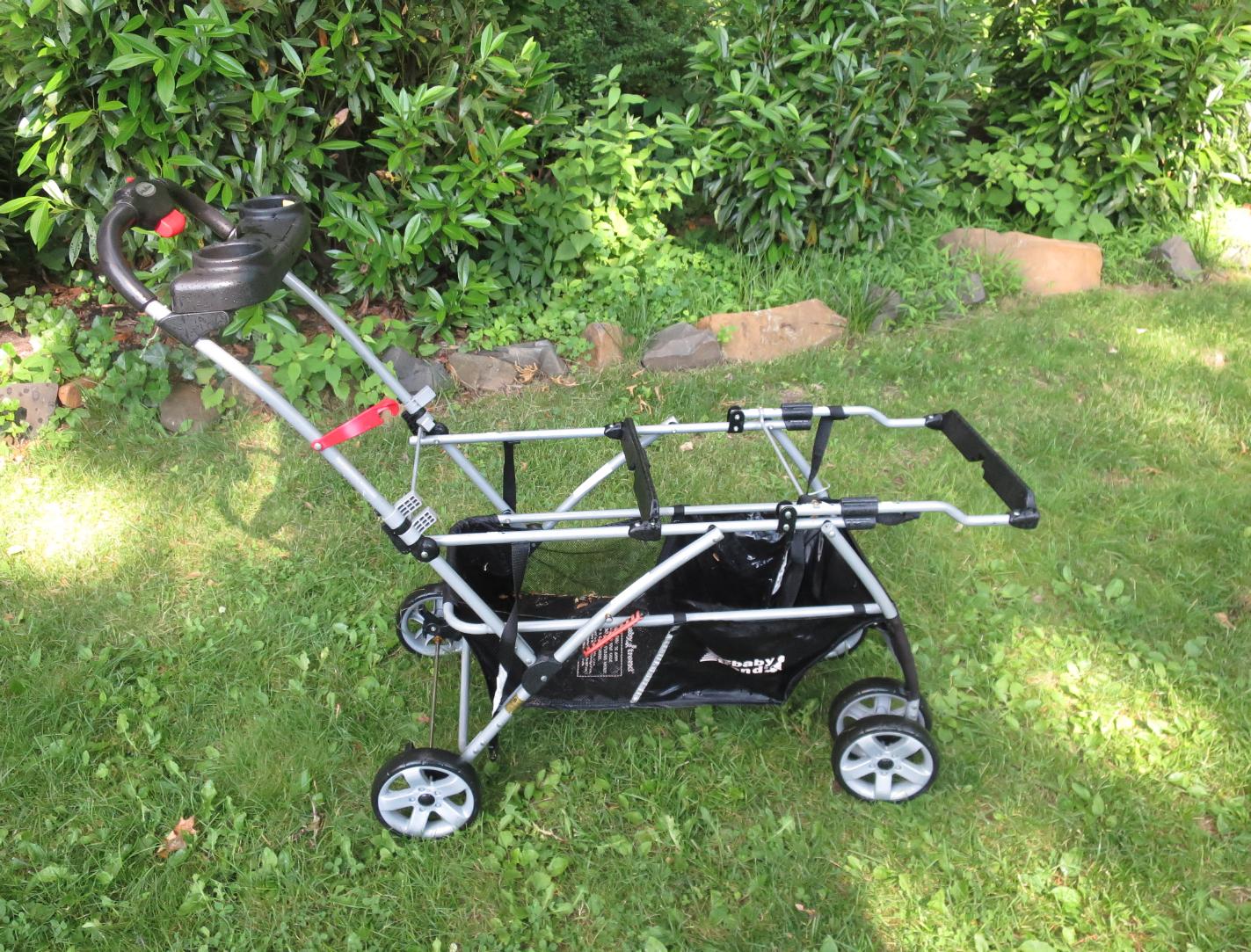 Matching the previous, a Babytrend Sit-n-stand style thing. All present and correct.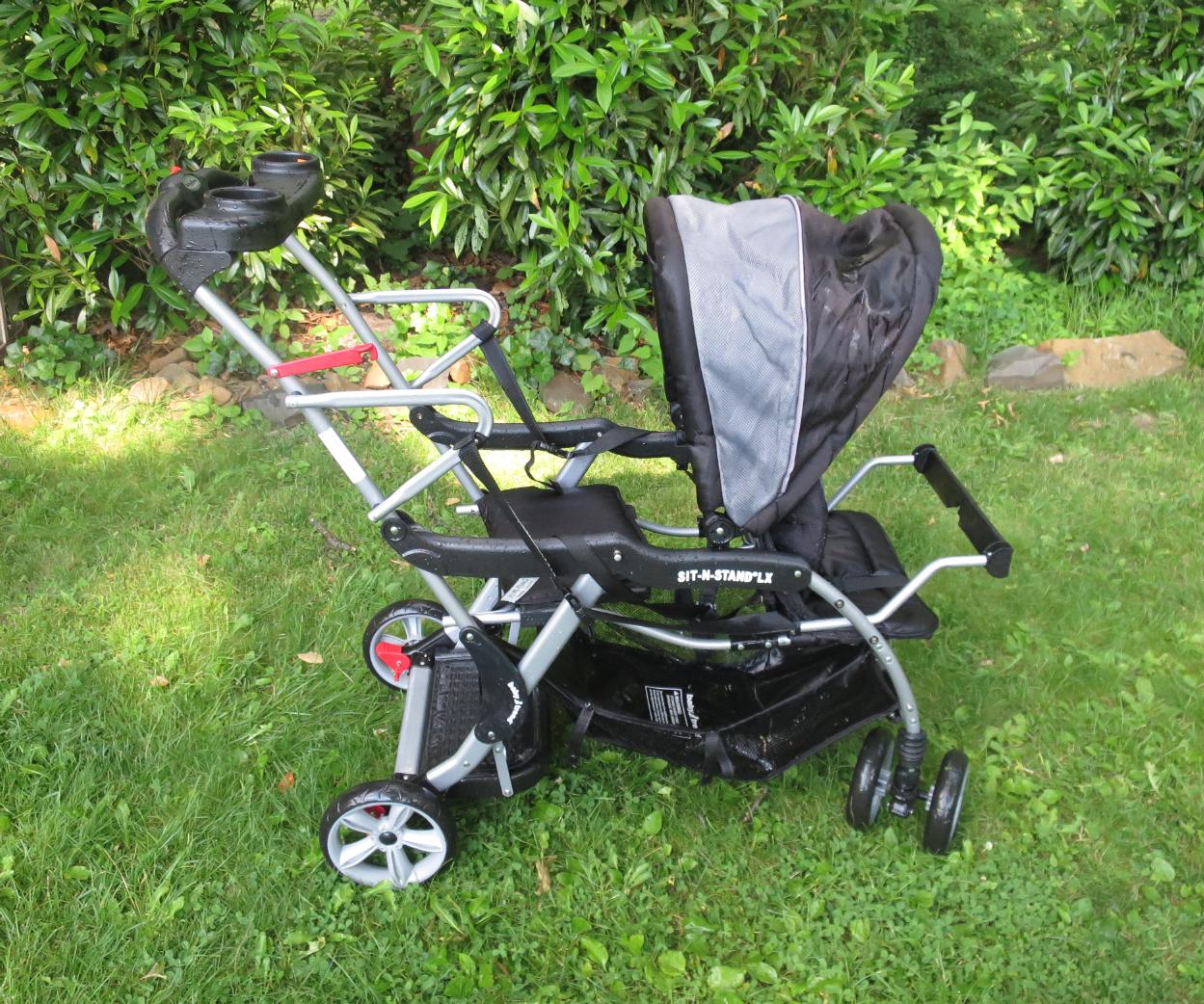 Lastly a Joovy Caboose, same basic form factor as the Babytrend above.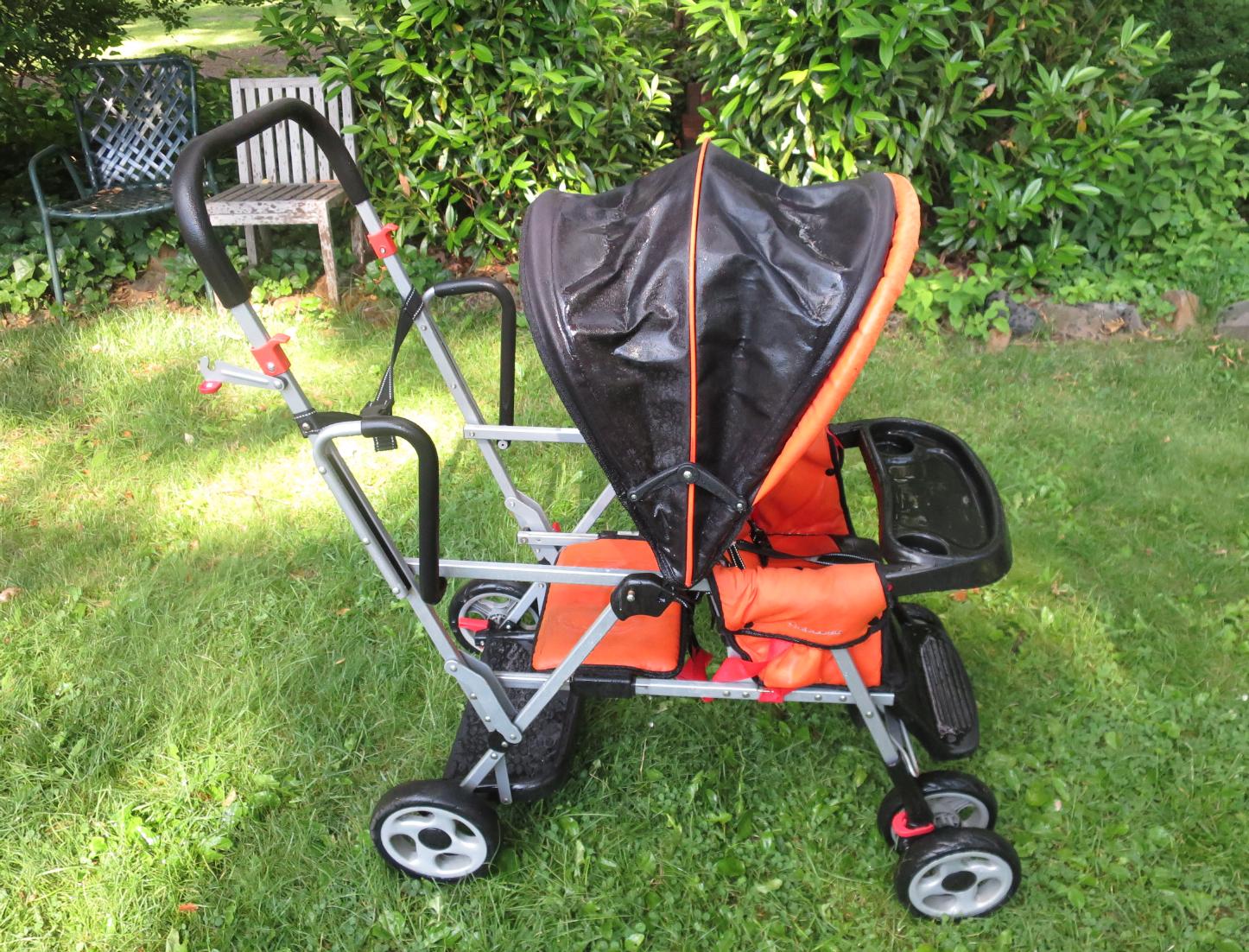 Spiffy selection.