The Stuff Page: Things that ended up tossed but that seem like they have another life ahead of them.

Click here to find out what this "Stuff Page" thing is all about
This is the permanent page for this item.
A couple of random offspring carriage devices. First up a Clic brand stoller frame type thing, often known by the dominant brand Snap n' go. These are handy to have kicking around so somebody will probably take this off our hands. This has its retractable sunshade showcased here, fancy.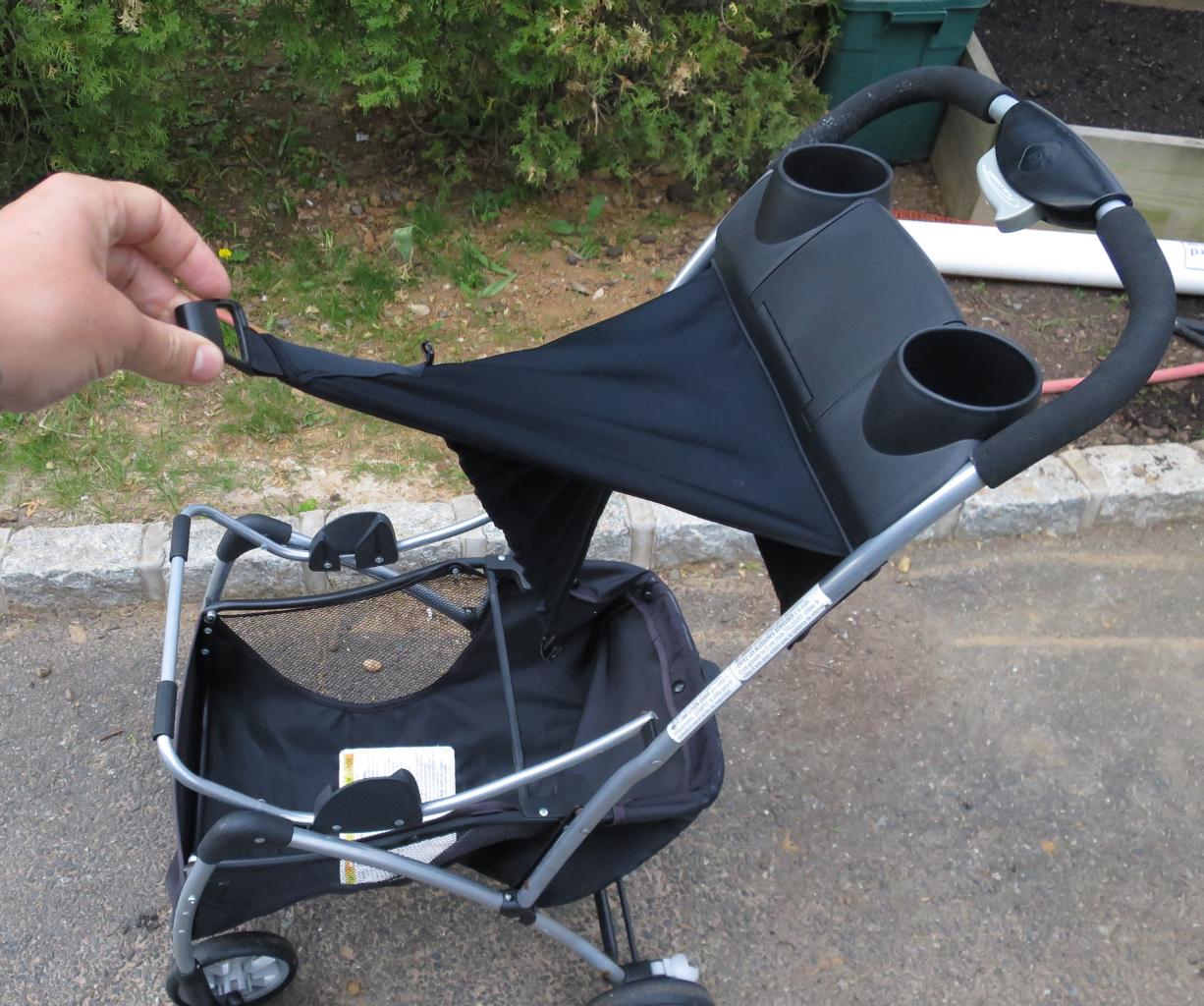 Next a Dreamer Designs jogging stroller. It is faded and has a touch of rust but is solid and usable. Somebody should want this somewhere sometime.