The Stuff Page: Things that ended up tossed but that seem like they have another life ahead of them.

Click here to find out what this "Stuff Page" thing is all about
This is the permanent page for this item.
The previous owner of these reclining folding teak chairs was presumably quite confused, they had discarded them in the scrap metal area. There are 5 in total. One has a split on one leg and will be assessed for repair possibility, these 4 have been cleaned up ready for oil and then use.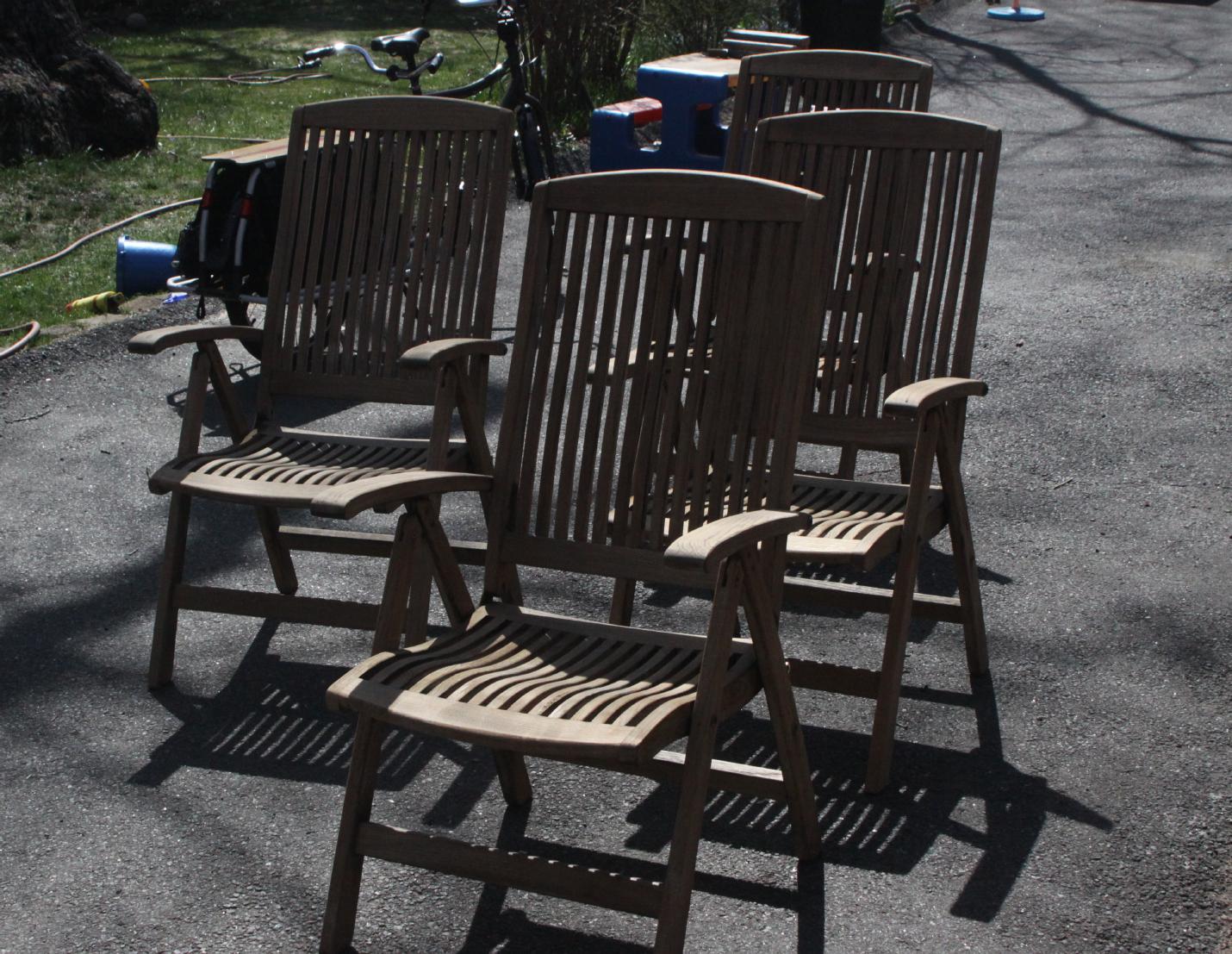 Yes, we cleaned them up with this pressure washer , previously seen on this page.
Update: They appear to be this chair, or something very close.