The Stuff Page: Things that ended up tossed but that seem like they have another life ahead of them.

Click here to find out what this "Stuff Page" thing is all about
This is the permanent page for this item.
Yet another Peg Perego Venezia pushchair, dusty but complete. If it cleans up nicely we will try to rehome it. Possibly via the list of craig.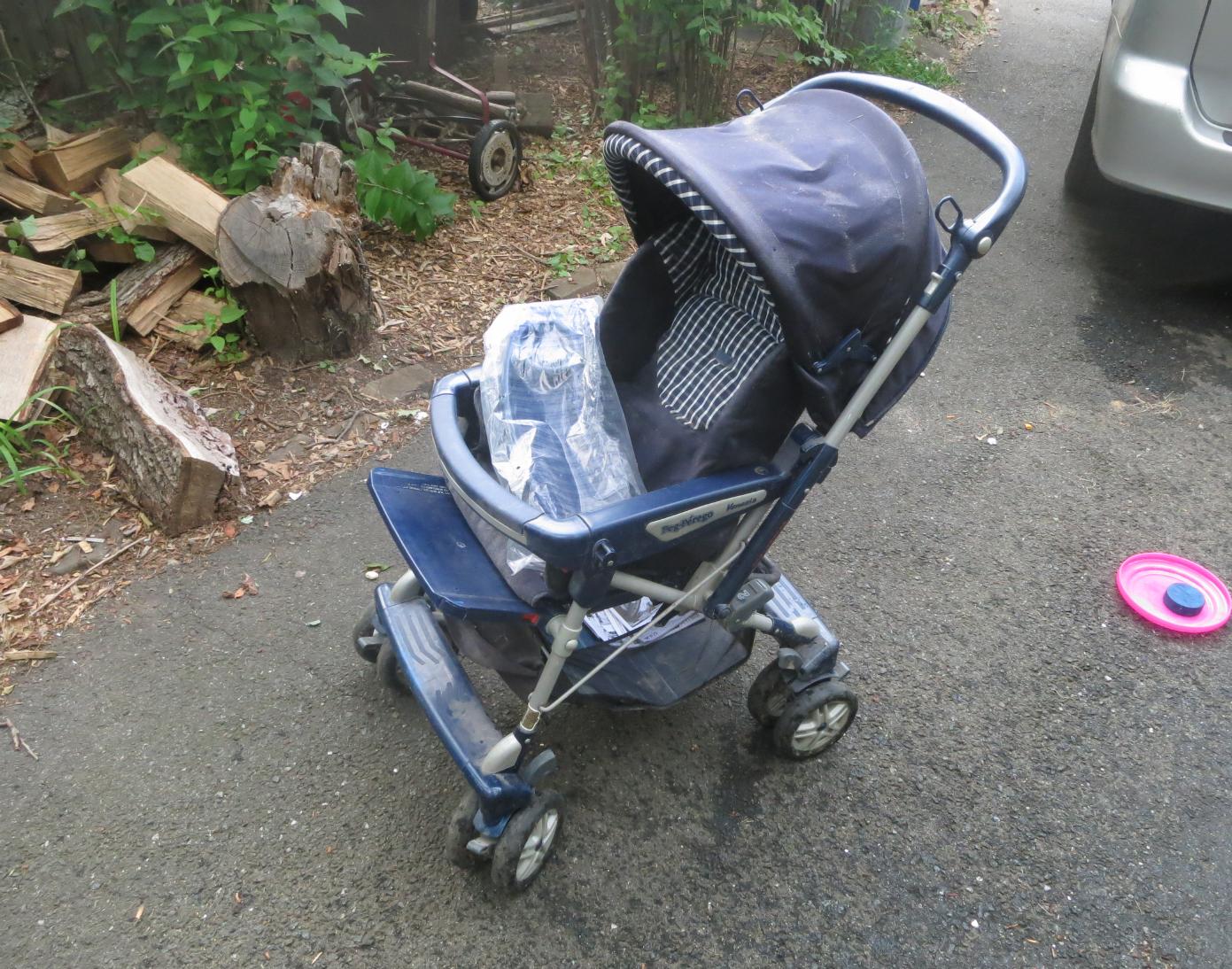 Bonus, some Lascal boards, possibly missing hardware.