The Stuff Page: Things that ended up tossed but that seem like they have another life ahead of them.

Click here to find out what this "Stuff Page" thing is all about
This is the permanent page for this item.
Some nice stuff today, quite mixed. There was a huge batch of cookware that included this set of Belgique stainless. OK quality, pretty nice condition.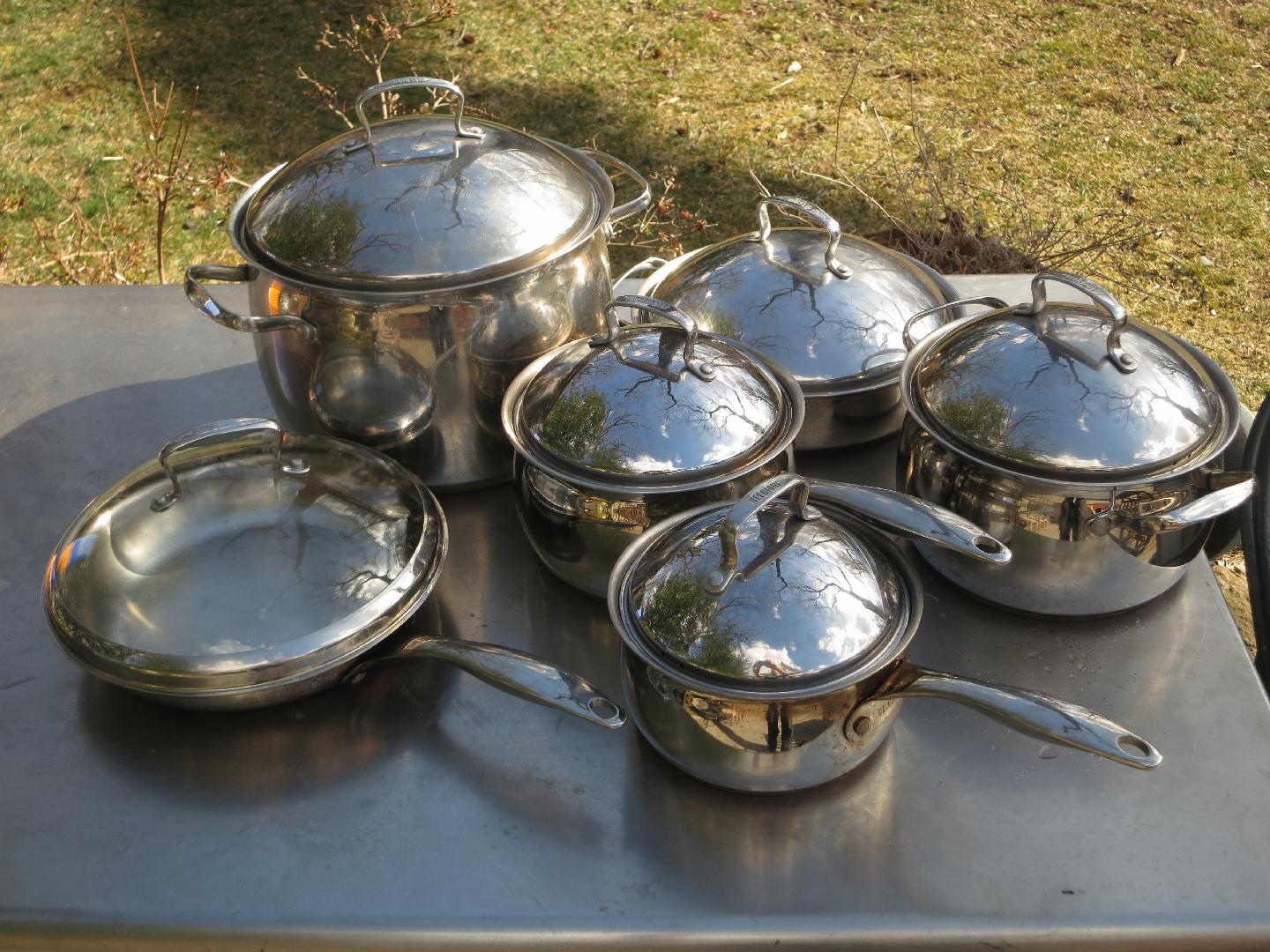 Also there were a couple of Le Creuset casseroles. The pots were shot on the insides and the other lid was a funny shape but the brown lid shown in this ensemble was just fine for one of our cast iron skillets. The skillet lurking in the background in fact. All the lids in this pictured are sourced from scrap metal.