The Stuff Page: Things that ended up tossed but that seem like they have another life ahead of them.

Click here to find out what this "Stuff Page" thing is all about
This is the permanent page for this item.
This 1971 Raleigh Sports 3-speed bike is a little neglected but will probably clean up just fine. Not bad for 41 years old, mouseover the image for the cleaned up pic.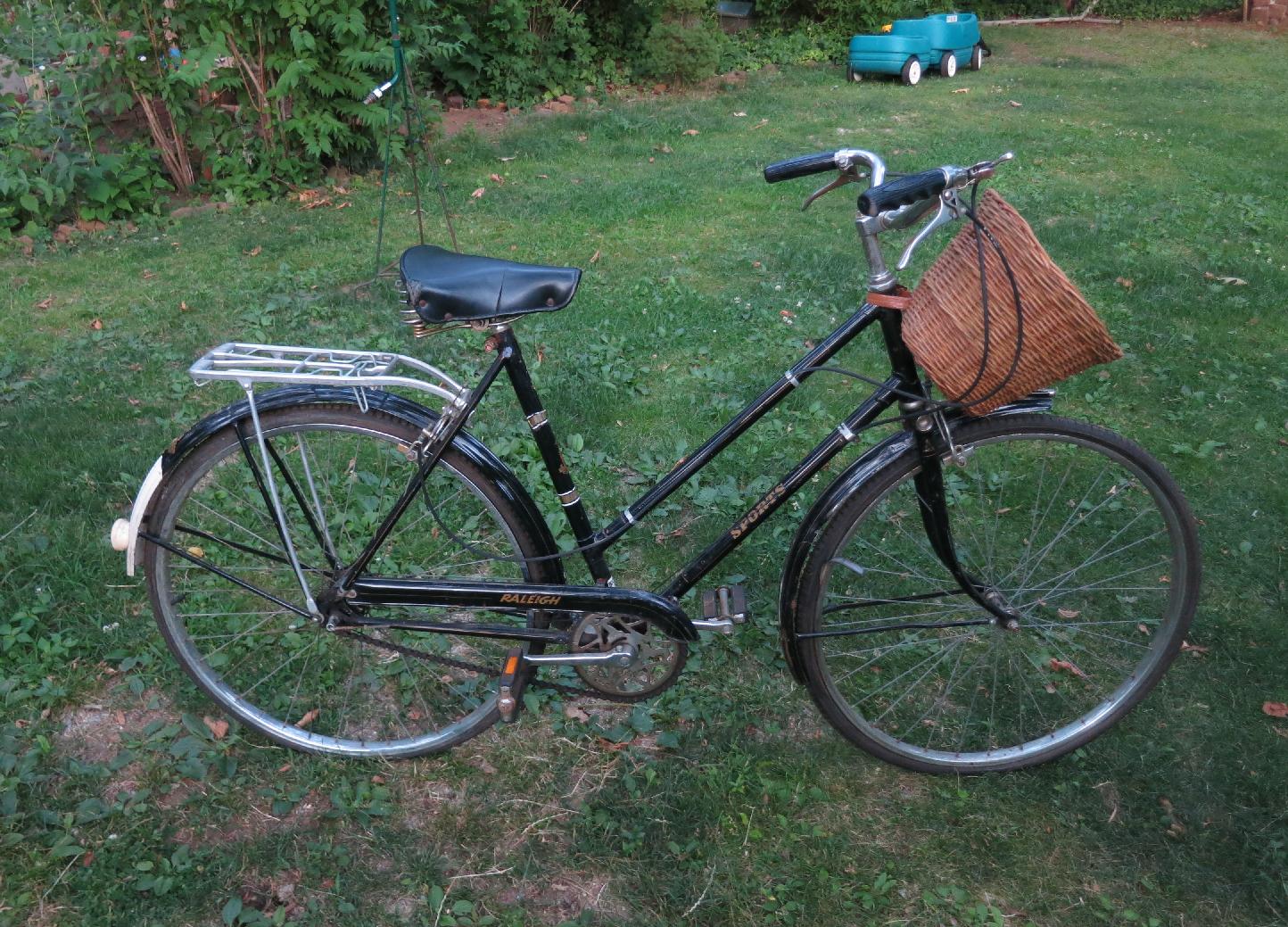 It could have survived with the existing tyres but they had a fair few cracks in them and one wheel needed new rim tape so we just put matching new ones on. Also the gear hub was out of oil but a few quick squirts freed it up and it runs fine now.