The Stuff Page: Things that ended up tossed but that seem like they have another life ahead of them.

Click here to find out what this "Stuff Page" thing is all about
This is the permanent page for this item.
A small collection of three mildly coordinated strollers here. Note they are all wet from liberal application of the pressure washer we got the other day. They all got cleaned off and are soaking with detergent now. First a nice Maclaren Techno XT, badly in need of a clean but otherwise perfect: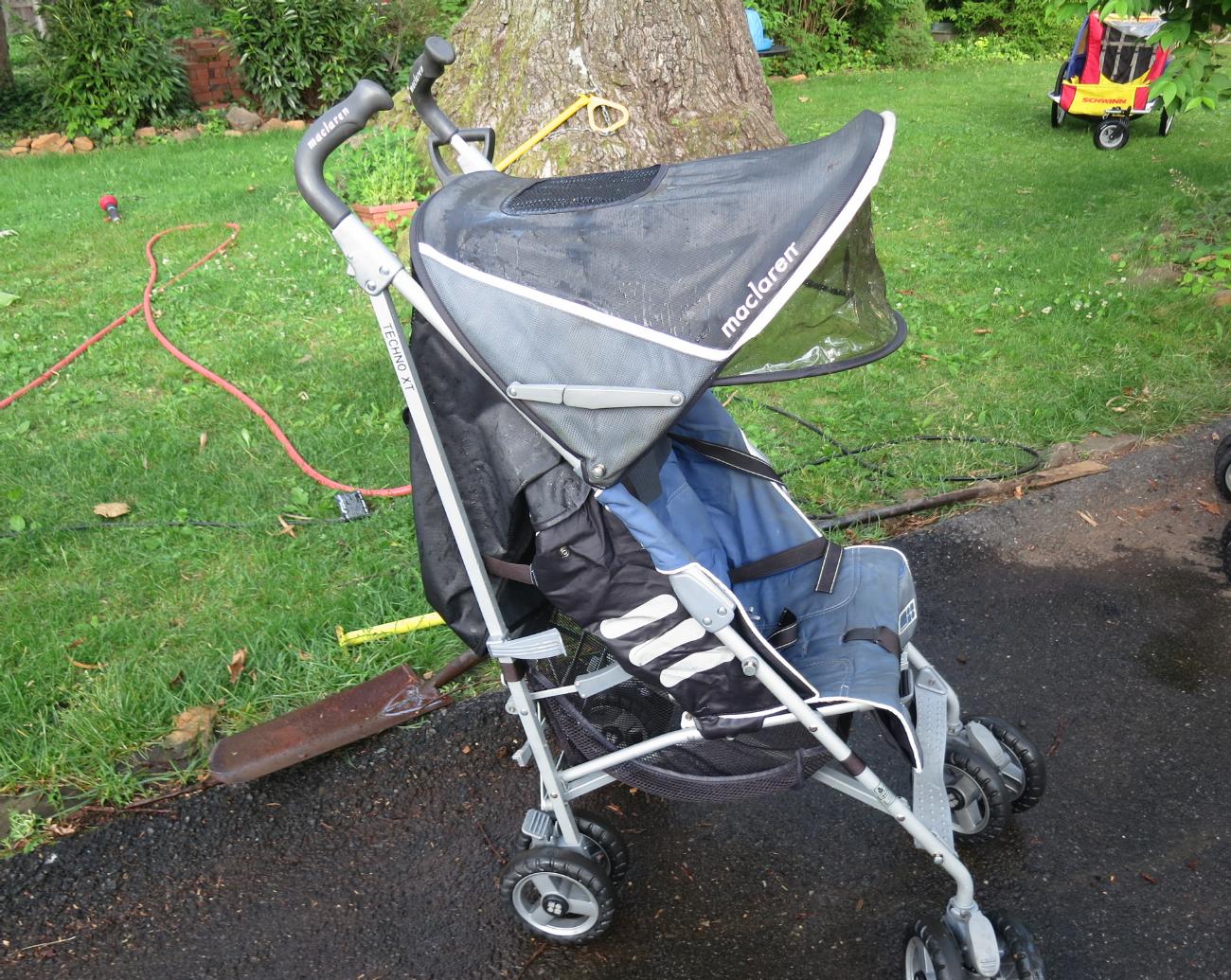 Next a Peg Perego Pliko stroller, missing the front bar and maybe a catch somewhere but otherwise OK. We will see if this ends up usable: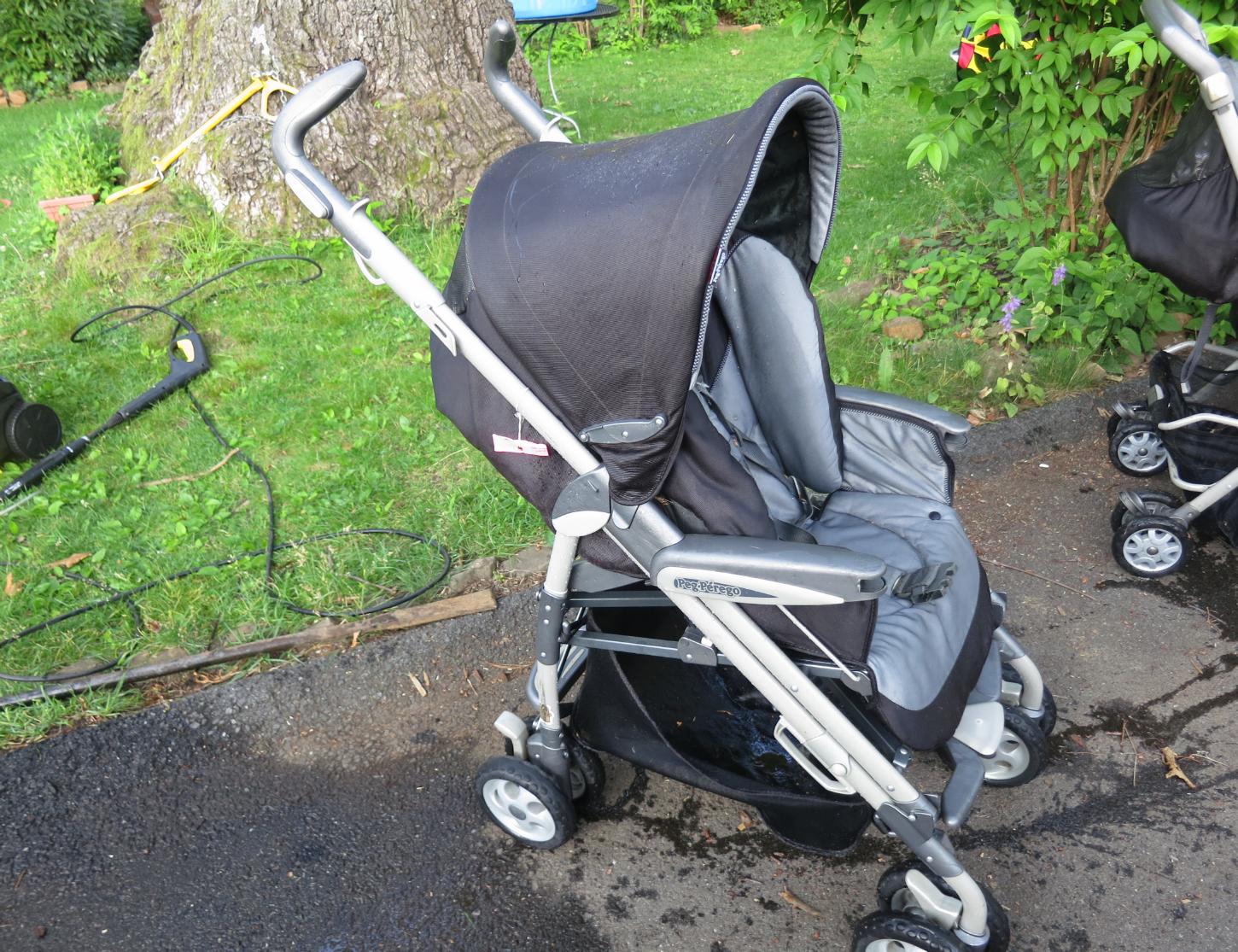 Last a Per Perego Aria small stroller, pretty disgustingly dirty but it should all clean up nicely.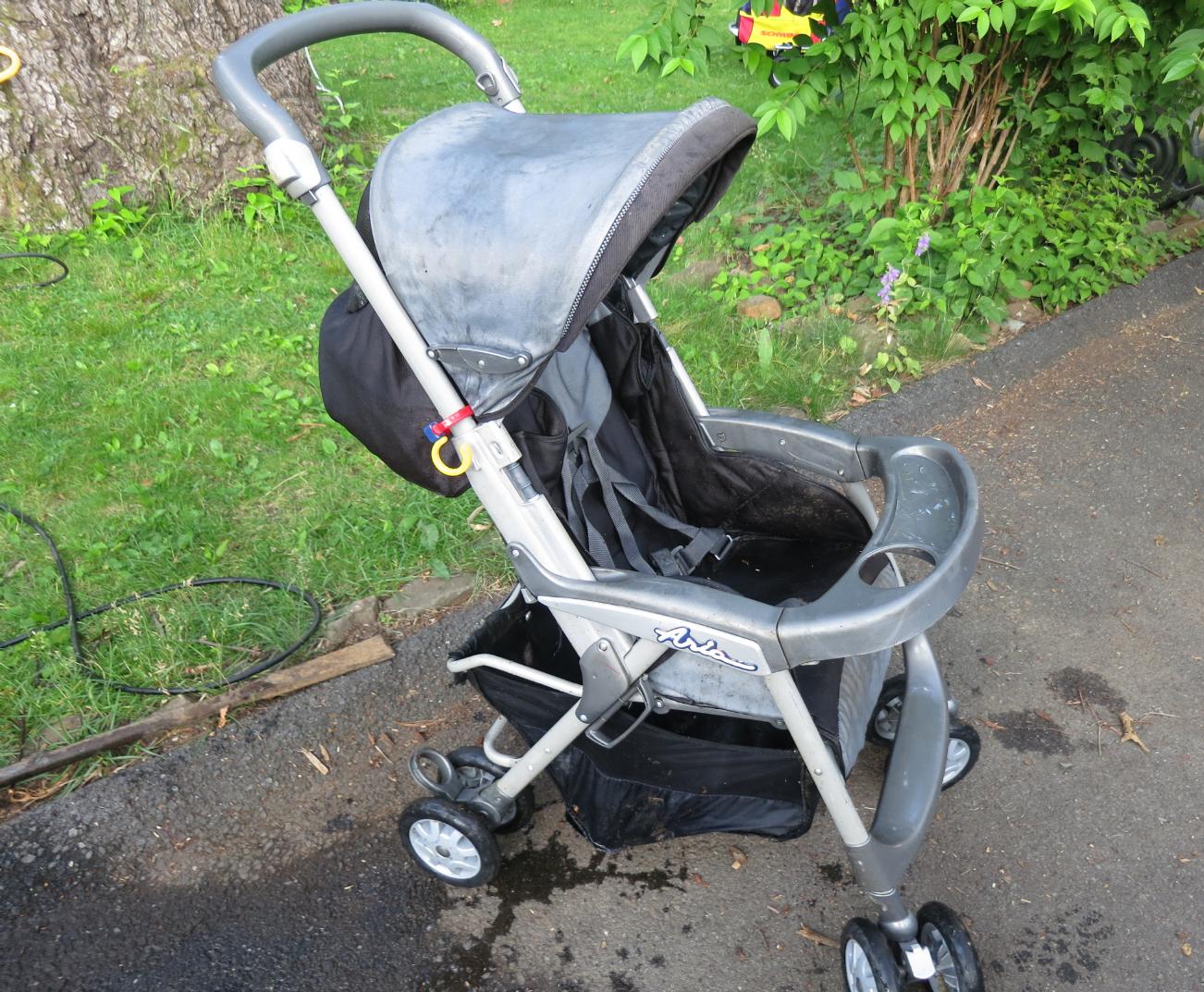 Update: all three cleaned up pretty nice after rinsing out the applied detergent.