The Stuff Page: Things that ended up tossed but that seem like they have another life ahead of them.

Click here to find out what this "Stuff Page" thing is all about
This is the permanent page for this item.
This small wok and large Calphalon skillet are in fine condition and will be snapped up by a friend.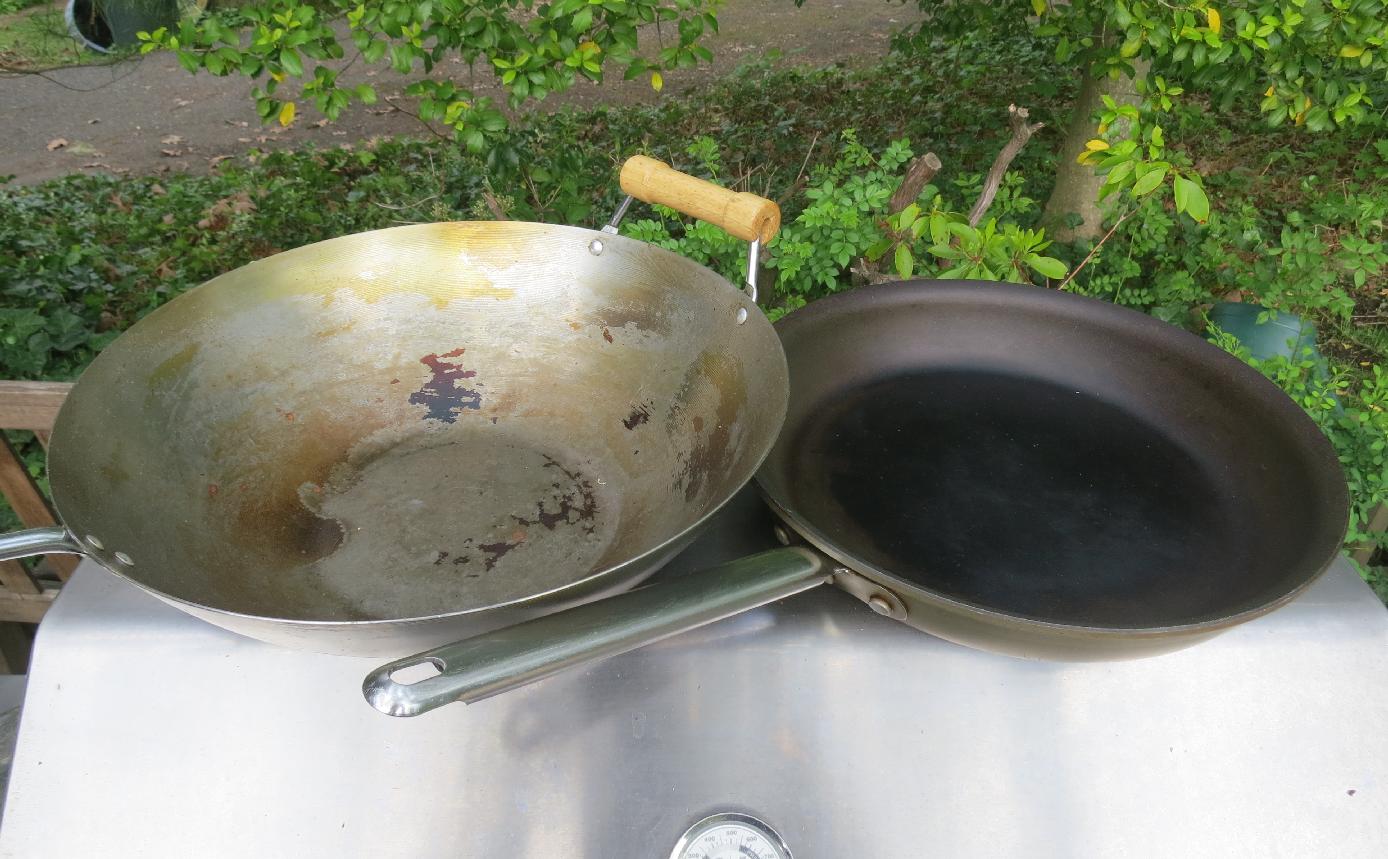 Update The wok was cleaned out and cured. Below you see a picture of the first deployment. Also everything visible in this picture except the flagstones was mentioned on this page at some time.